Arden Condominium Association Package Program
First program designed exclusively for condominium associations
Arden Insurance Services, LLC is a specialty managing general underwriter/agency with over 100 years of combined expertise providing broad, comprehensive coverage for condominium associations. Coverage is underwritten on behalf of AM Best "A" and "A-" Rated Insurance Companies and supported through a panel of AM Best "A" rated global reinsurance carriers.  We offer both admitted and non-admitted solutions. Our program is only available through select experienced brokers. You cannot find this comprehensive program on the open market.
Program Highlights
Guaranteed Replacement Cost (GRC) – No dollar limitation for buildings, community personal property and structural glass and signs. If you don't have GRC, you may not have full coverage.
Building Code Coverage – Automatically includes demolition and increased cost of replacement construction due to more stringent building codes.
Employee Dishonesty Coverage – Protects association funds from theft and embezzlement and coverage for the property manager is available.
Machine and Equipment Coverage – Automatically includes damage caused by explosion of vessels under pressure and mechanical breakdown at Guaranteed Replacement Cost.
Guaranteed Replacement Cost
Property limits up to $200,000,000
Building Ordinance or Law Coverage – $300k included (higher limits available)
Sewer backup
Earthquake Sprinkler Leakage (EQSL)
Split deductible options available
Bare walls, Original specs, and All-in coverages available
Comprehensive General Liability – limit of $1M / $2M
Medical payments coverage for unit owners injured in common areas
Extended definition of bodily injury
Board members and officers included as insureds
Hired & Non-Owned Auto
Garage and Parking Liability coverage
Employee Dishonesty
Forgery or Alteration
Computer and Funds Transfer Fraud
Compare and see the difference:
Eligible Classes: Residential Condominium Associations, Mixed Commercial/Residential, Mixed Residential Condominiums with single family homes, and Phasing Associations
Available States: AZ, CA, IL, MI, NV, OR, UT, WA, WI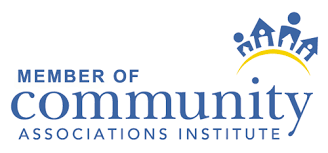 © ARDEN INSURANCE SERVICES, LLC 2021. All Rights Reserved